The Automotive Innovation and Excellence Award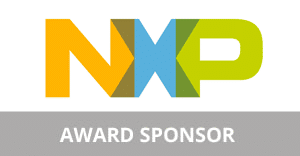 In today's intensely competitive Automotive market, it is absolutely essential that new innovative products enable end user requirements of functionality and safety within a tight window of market opportunity while meeting exceptionally high quality and reliability standards.
Award Criteria
This Award recognises new and innovative thinking and demonstrable success in:
Exploiting a new and innovative technology
Building strong links and approach to understand how the innovation meets the end user and market requirement
Understanding the quality and reliability requirements and translating these into a robust qualification plan
Delivery of the product on time achieving the expected field quality levels
The Award will therefore recognise the development of a product delivering the highest levels of customer satisfaction, quality and reliability through clear demonstration of best practice in product creation/innovation and qualification.
Supportive information should illustrate the following key points:
Technology innovation summary
Defined approach to understanding the market/user requirements
Evidence of integration of quality & reliability into the product development cycle
Evidence of outstanding delivery, performance and reliability in the field.
Who can apply?
Open to any Electronics company based in and/or operates from UK/Ireland whose final product is Chip (I.C.), sub-Module or full System.
Online Application Form
The intent of the application process is to acquire sufficient evidence without being burdensome or overly bureaucratic to both applicants and judges. Award candidates are therefore encouraged to provide clear and concise information that is distinctly relevant to the award so that judges are not placed in a position of subjective interpretation.
Where you have worked as part of a team be sure to make it clear in the application how your achievements have been made – judges will not be able to make decisions on inconclusive evidence and will naturally frown upon information interpreted as misleading – therefore, if you worked as part of a team be explicit about what you have done and what was contributed by the team.
All accompanying information should be accurate at the time the application is submitted and should be unlikely to change adversely in a negative capacity in relation to the award before the end of the calendar year.
By submitting an application you confirm that you meet the eligibility criteria set out above.