Cyber security front and centre at annual TechWorks Awards 2019
Cyber Security was at the heart of the TechWork's Awards, held in London on the 6th November 2019. The awards celebrate the year's key electronics innovations, people and companies from across the UK and Ireland.
People and organisations working in the cyber security sector took home five of the thirteen prizes, including the big three awards: Company of the Year (Secure Thingz), Contribution to Industry (Professor Paul Dorey, CSO Confidential), and Product of the Year (Darktrace's Enterprise Immune System).
This adds to the two dedicated cyber security categories: IoT Security Champion (won by Signify) and Cyber Student of the Year in Automotive (won by Angela Mison of the University of South Wales – please confirm).
Security Foundation MD, John Moor, said: "Modern economies are becoming increasingly digital, with connectivity and software fueling innovations that lead to more productive, richer and prosperous living. However, as new technology is introduced there is also a threat that the technology can be used for mal-intent in the wrong hands so it is absolutely right that we place special emphasis on security as we make the digital transformation. I'm therefore delighted that five of thirteen TechWorks awards, including all of the big three, went to companies and people leading best practice in cybersecurity."
Secure Thingz founded in 2016, is a partner to Arm and last year gained significant backing from IAR Systems. It is one of the world's leading IoT security experts and enables organisations to implement straightforward, scalable and sustainable security from a device's inception.
Professor Paul Dorey has been a key player in information security for over 25 years: consulting to numerous governments, running global strategy, security and risk management functions for BP, Morgan Grenfell and Barclays Bank, sitting on the Permanent Stakeholders Group of the European Network Information Security Agency (ENISA), and co-founding both the Jericho Forum and the Institute of Information Security Professionals (IISP).
This is the second year in a row that a cyber security expert has won the Contribution to Industry Prize, with Peter Davies of Thales e-Security taking the prize in 2018.
Enterprise Immune System is a self-learning cyber AI technology that detects novel attacks and insider threats at an early stage. The company modeled its technology on the human immune system, enabling it to spot the subtle signals of an advanced attack — without relying on rules, signatures, or prior assumptions.
In addition to these, the sensor tech start-up Nanusens was the only company to take home two awards: Disruptive Technology, and Emerging Technology Company of the Year.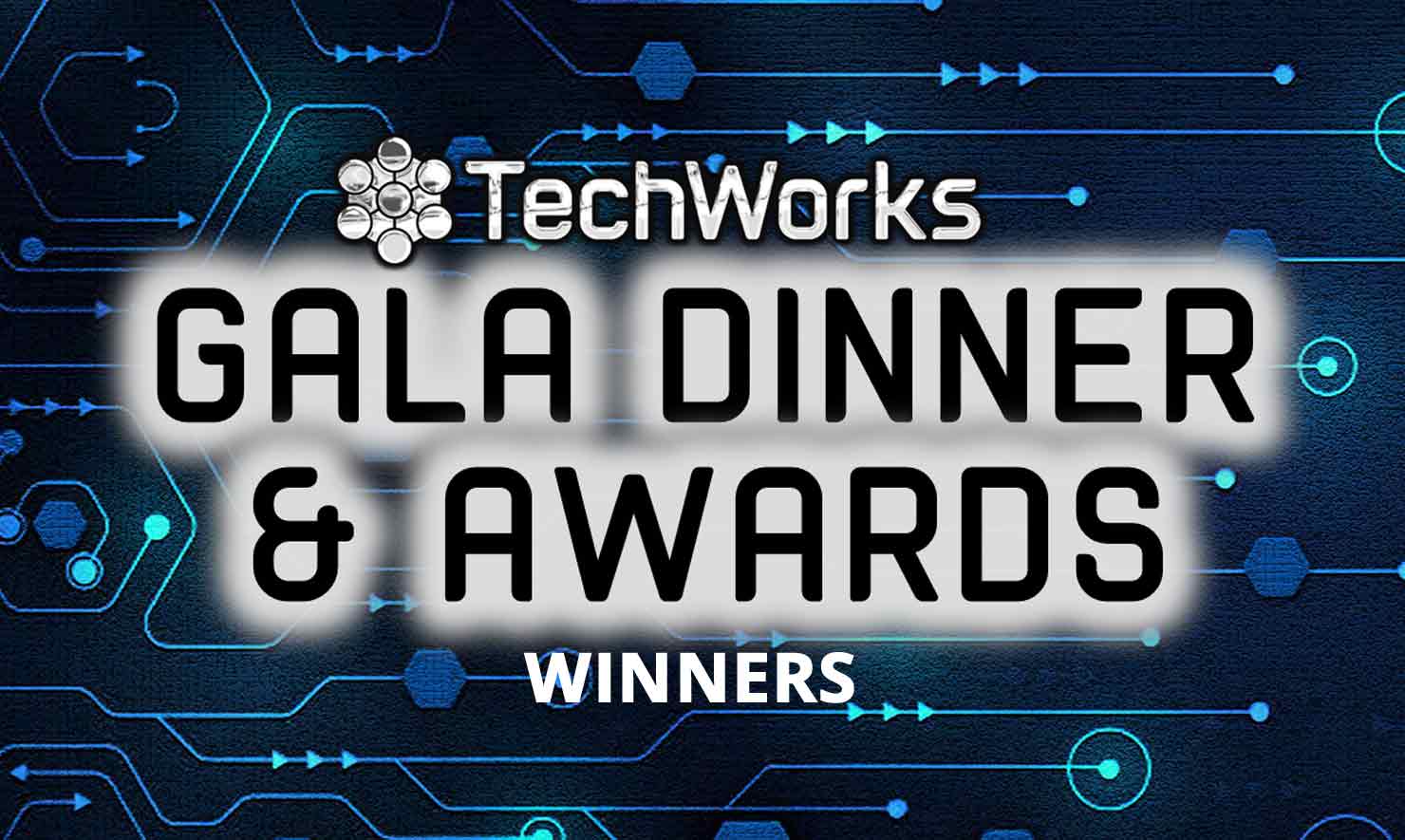 The TechWorks Awards have run annually since 2001.
Speaking at the event, TechWorks' CEO, Alan Banks said of Secure Thingz that it was "an exemplar [that] symbolise[s] the ever increasing value of technology to our economy, industry and society.
"We look for a company that's universally admired for its practice and dedication to success" adding that Secure Thingz' technology is "a UK success story."
In presenting the Contribution to Industry award, Banks described Professor Dorey as a "true champion to the industry", and highlighted Dorey's "outstanding leadership and flair [to] campaign and drive best practice over time."
COMPANY OF THE YEAR AWARD

SECURE THINGZ
CONTRIBUTION TO INDUSTRY AWARD

PROFESSOR PAUL DOREY, CSO CONFIDENTIAL
PRODUCT OF THE YEAR AWARD

DARKTRADE, ENTERPRISE IMMUNE SYSTEM
DISRUPTIVE INNOVATION AWARD

NANUSENS
EMERGING TECHNOLOGY COMPANY OF THE YEAR AWARD

NANUSENS
AUTOMOTIVE ELECTRONICS INNOVATION & EXCELLENCE AWARD

BLU WIRELESS
IOT SECURITY FOUNDATION CHAMPION AWARD

SIGNIFY
MANUFACTURING SITE OF THE YEAR AWARD

DIODES INC (OLDHAM SITE)
MANUFACTURING SUPPLIER OF THE YEAR AWARD (BASED ON INDUSTRY SURVEY)



COMPUGRAPHICS INTERNATIONAL
R&D EXCELLENCE AWARD

COMPOUND SEMICONDUCTOR APPLICATIONS CATAPULT
YOUNG ENGINEER OF THE YEAR AWARD

GETHN PICKARD, PLESSEY SEMICONDUCTORS
CYBER STUDENT OF THE YEAR IN AUTOMOTIVE AWARD

ANGELA MISON, UNIVERSITY OF SOUTH WALES
UKESF SCHOLAR OF THE YEAR AWARD

HUGO MCNALLY, UNIVERSITY OF SOUTHAMPTON/ON SEMICONDUCTORS AND MARY BENNETT, UNIVERSITY OF SURREY/EMBECOSM
Awards Photos
Click on an image to see it full size